25 October 2022
The Dzongkhag Administration organized a sensitization workshop on the roll-out plans for the Zero Waste Bhutan App today at Dzongkhag Tshogdu meeting hall. ZW Bhutan App is an mobile application which will assist in systematic recording, tracking and enforcement for offences related to waste.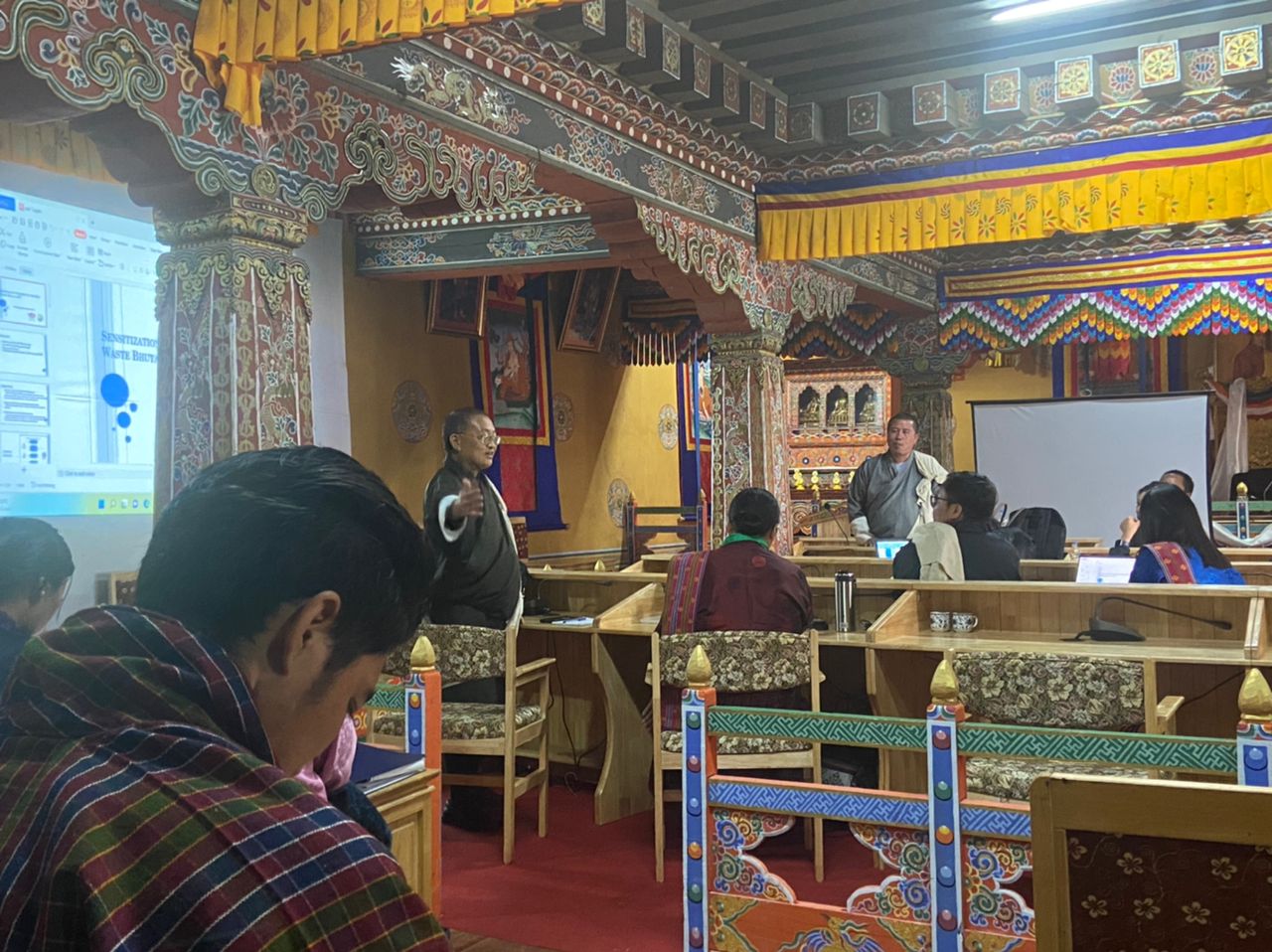 The workshop included presentations and hands-on practice on the App usage with regard to incident reporting on the illegal dumping of waste and littering. The App is expected to enhance monitoring and improve surveillance on waste management as the general public, institutions and government officials will be immensely involved.

One of the main objectives of the workshop was to garner support and build a common consensus among different stakeholders on how to implement the ZW Bhutan App.