03 August 2023
Dasho Pema Dorji, Dzongrab Gom, formally and officially joined Paro Dzongkhag on this auspicious day today the 3rd August 2023 over a simple tendrel ceremony.
Prior to his posting to Paro Dzongkhag, Dasho served as the Dzongrab Gom of Samdrupjongkhar Dzongkhag.
With the Tashi Khadar Ceremony, Dasho was given a warm welcome by the Rinpung Dratshang, Gups, Dasho Dzongdag, Sectors and Staff, Regional Heads, School Principals and other well wishers.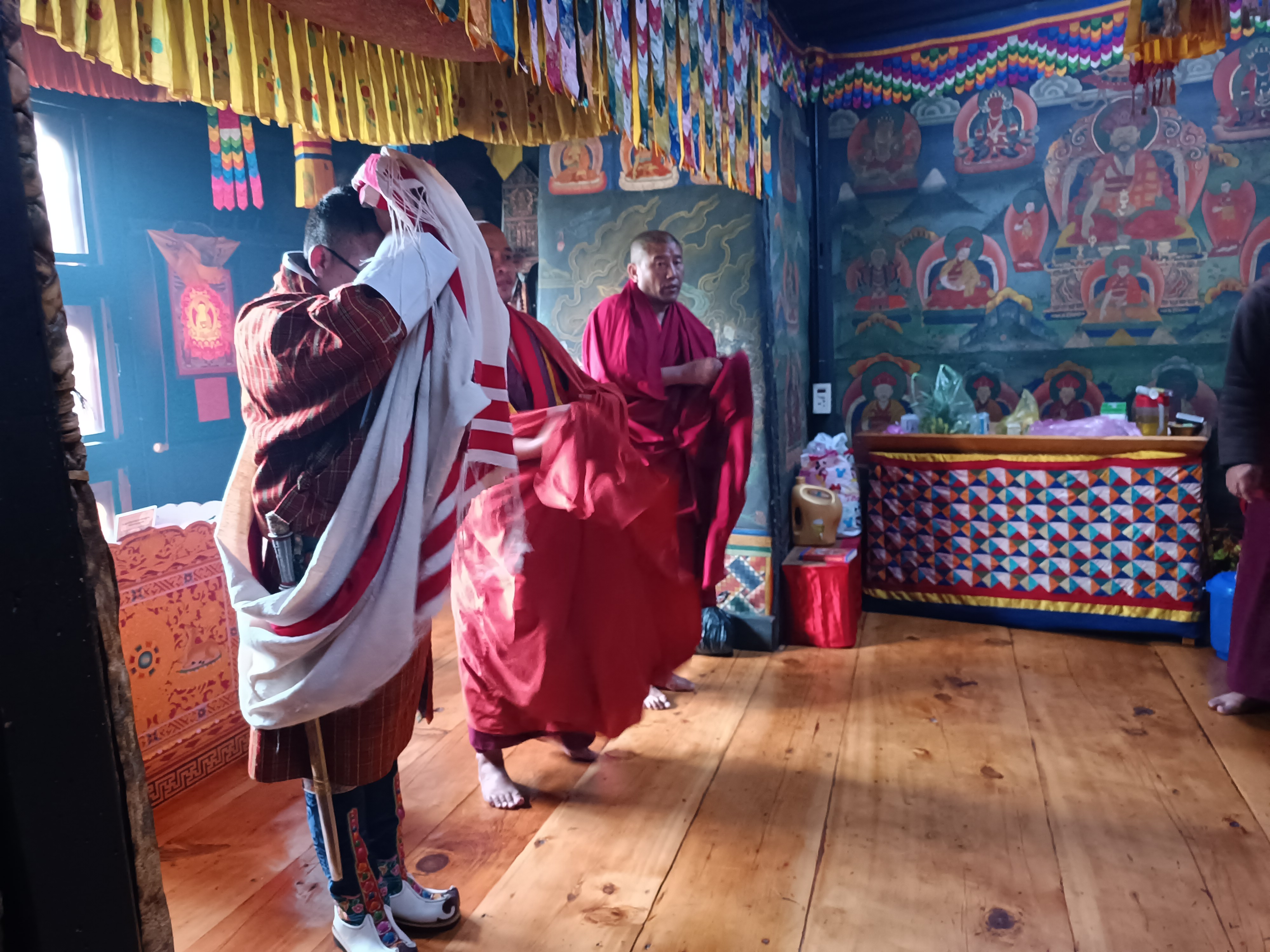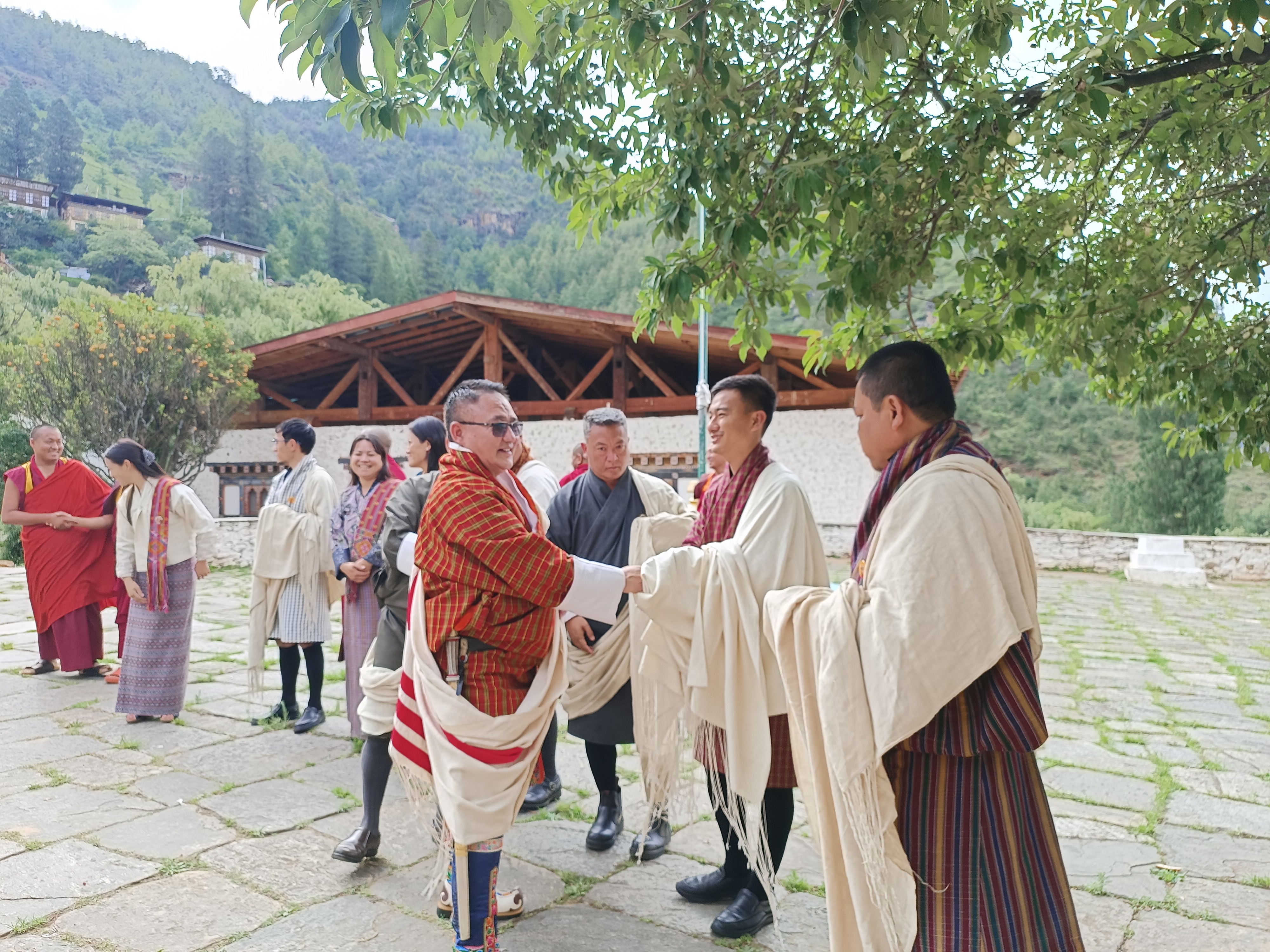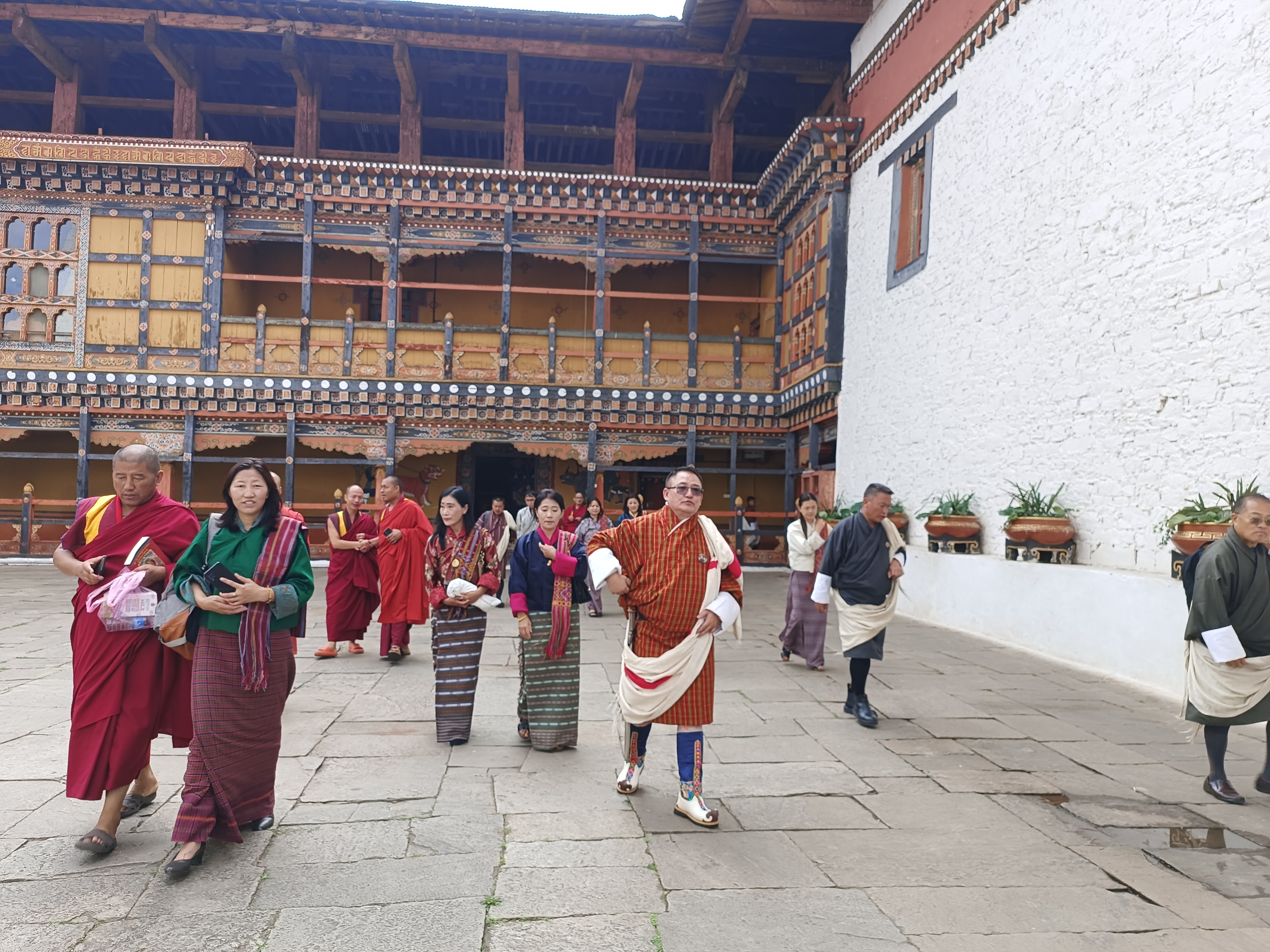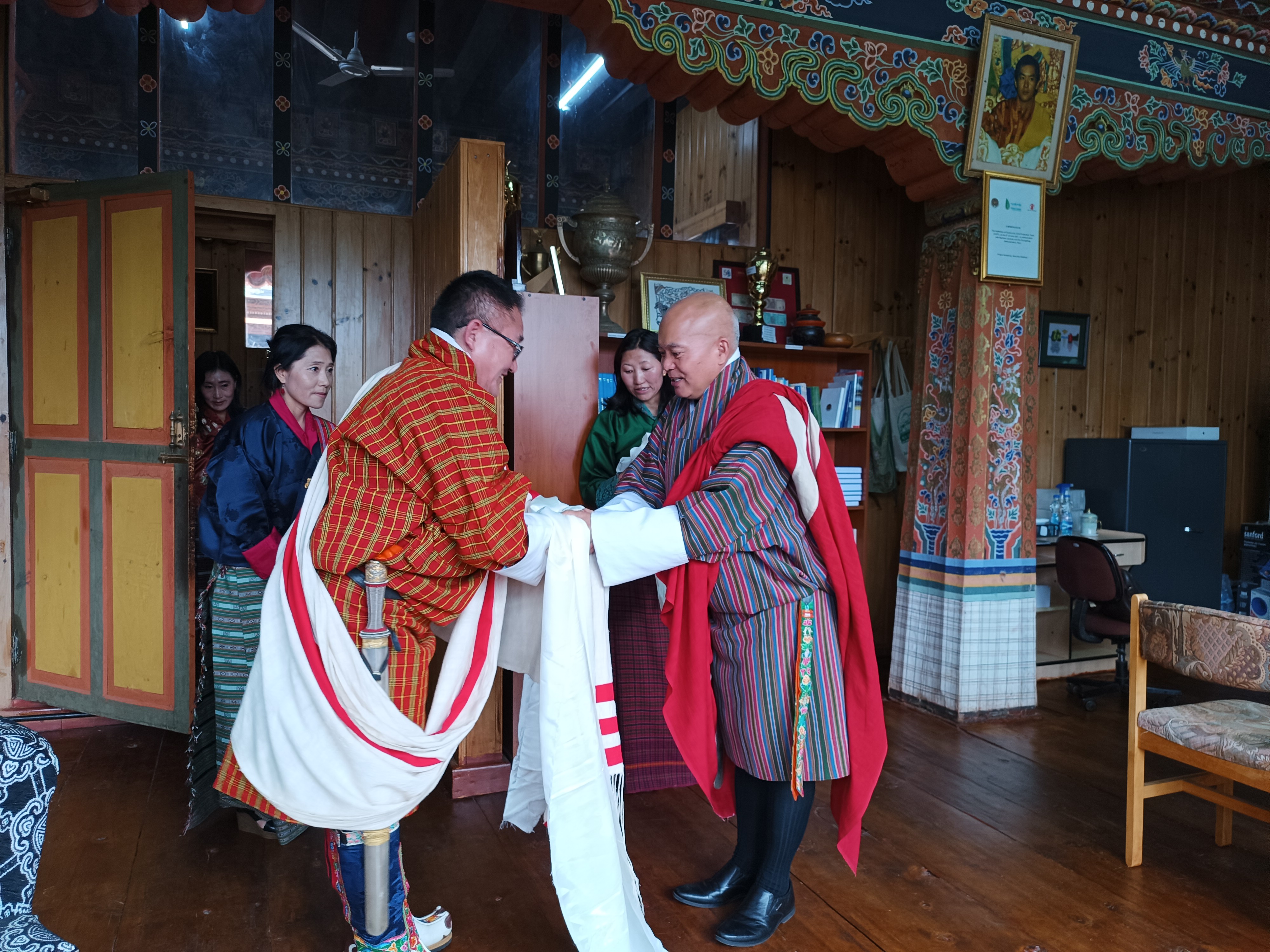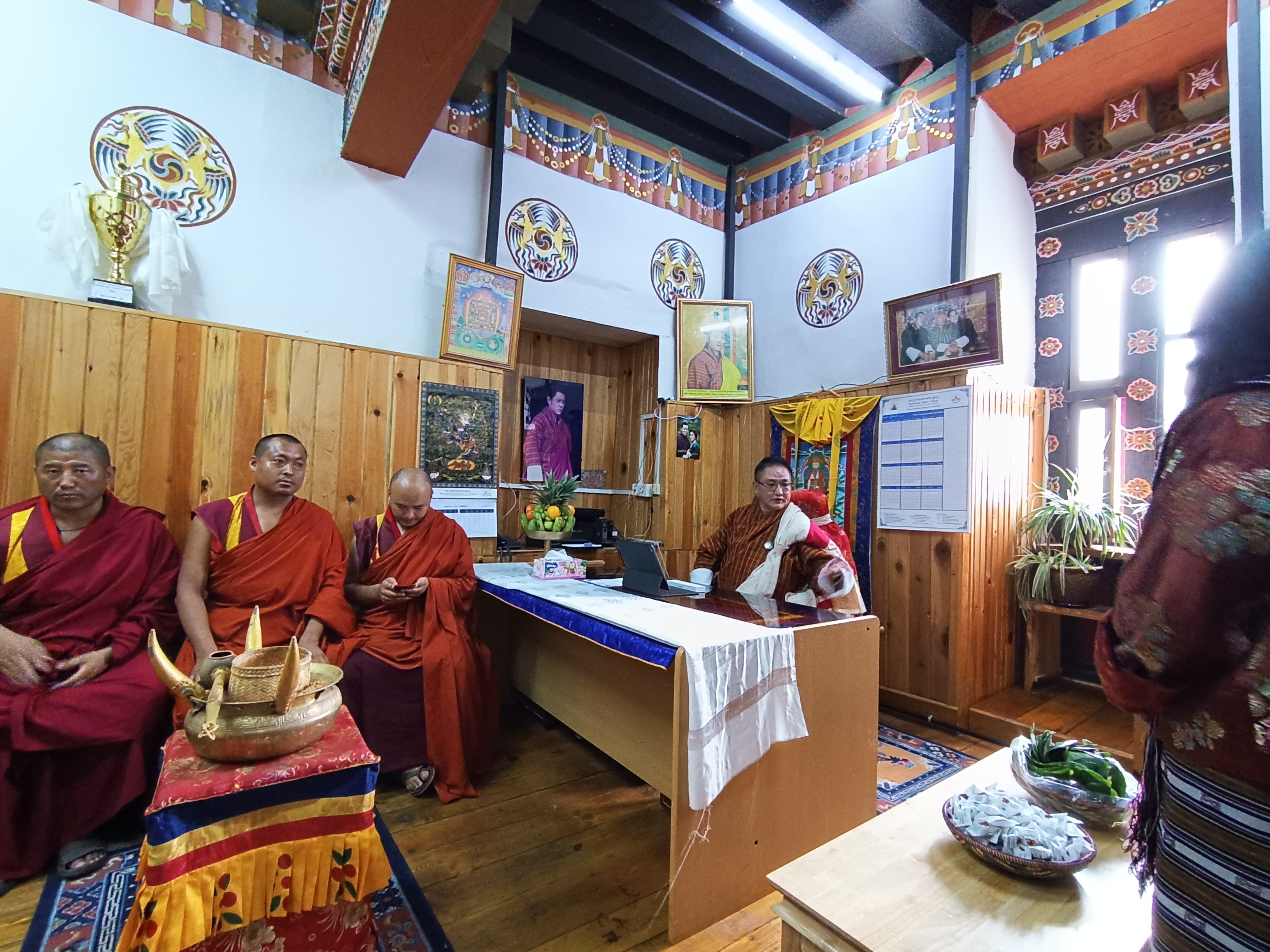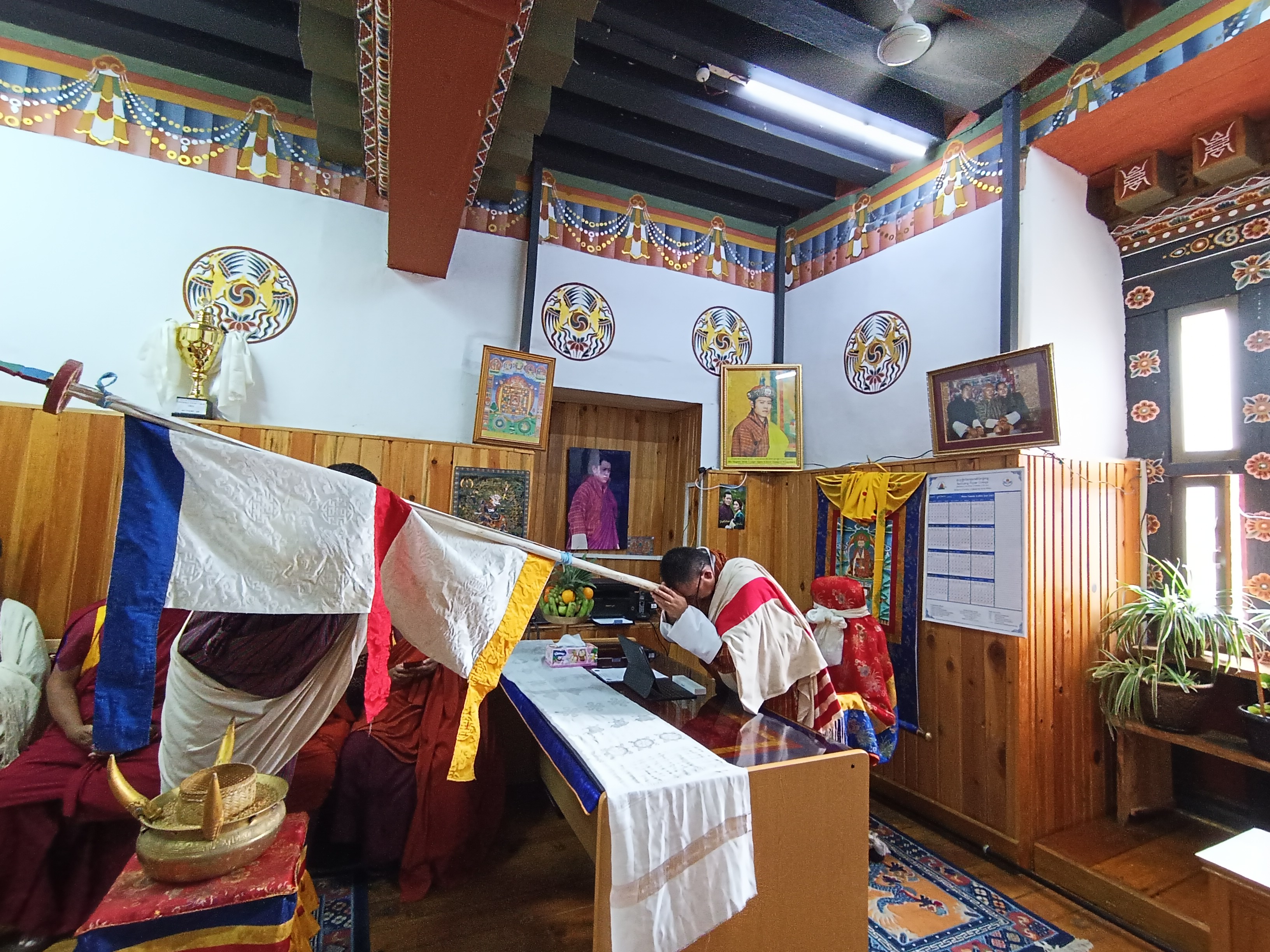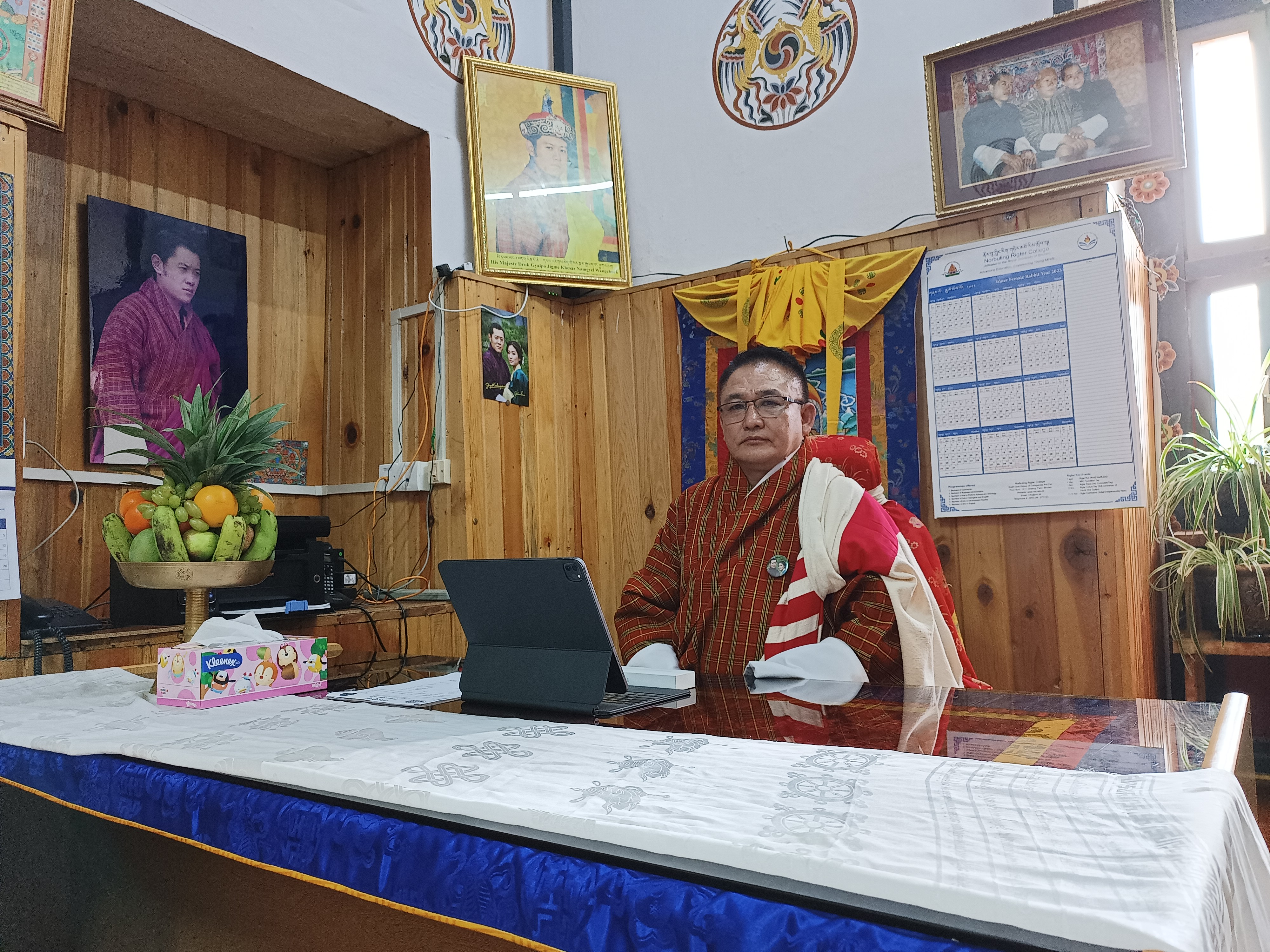 With all our best wishes and prayers, we wish Dasho a very successful tenure in Paro Dzongkhag.